Self Care Routines for Busy People
I absolutely LOVE the self care movement! Especially self care Sundays: I am all signed up for those. Sundays are my selfish day: my day to fill my cup to the brim so I have plenty to serve others. I give myself a mani/pedi, have a long shower, do a couple of beauty treatments and peace out in front of the TV with a Disney movie and a freshly baked batch of cookies.
However.
One thing about the self care movement I don't love is that for those of us who are time poor it can have a kind of reverse effect: where now we're beating ourselves up for not being kinder to ourselves because we're so busy. It does sometimes teeter dangerously close to another sort of perfectionism and self-judgement.
For those of us who have crazy busy careers, are entrepreneurs, or new mama bears especially, finding an hour every day to work out and then another 15 minutes to spend on a Korean skin care routine and then another hour for a morning routine and another hour for a night routine is crazy: and unrealistic. Instead of becoming self care, it becomes another chore. And that defeats the purpose entirely.
With that being said, self care is important, especially if you're run off your feet. Taking a little time each day to care for and be kind to yourself helps to make you more focused and productive, as well as boost your confidence, your mood, your self esteem and your immune system.
So how to balance it?
General Self Care Tips
AUTOMATE AS MUCH AS YOU CAN | I eat basically the same thing for breakfast and lunch every day (with slight variations of flavors, and always nutritious). I wear variations of the same outfit on a working day, and meal prep dinner on Monday night and eat it every night for the rest of the week. Maybe it's boring, but it takes the guesswork and time out of pre-planning everything. Successful people like Mark Zuckerberg, CEO of Facebook, and Steve Jobs, CEO of Apple, are famous for this. Barack Obama is a fan too, saying "I'm trying to pare down decisions. I don't want to make decisions about what I'm eating or wearing. Because I have too many other decisions to make". He believes that we can only make so many decisions in a day. Why use half of them trying to decide what to eat or wear? Streamlining those decisions will save you time and brain power and make you feel more focused and confident.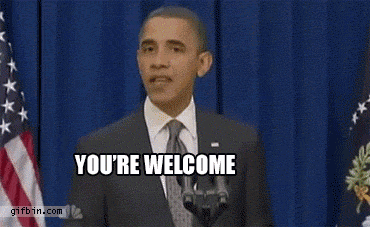 DON'T TRY TO BE PERFECT | This is critical. The truth is, whilst this #noexcuses" stuff can be motivating, it can also chew away at our self esteem. This can lead to self criticism when we just don't physically have enough hours in a day. Sometimes self care is about being kind enough to yourself to say, "You know what? You did your best today."
IT DOESN'T HAVE TO BE COMPLICATED | A 9-Step Korean skincare routine, hour-and-a-half long workouts, spending a whole Sunday meal prepping, productive morning routines, relaxing night routines, self care Sundays work great… that is IF they work great for you. They can work great for people with the time. But they won't stick for people who don't have time because they aren't sustainable. This can lead to you giving up on the whole thing.
Instead, why not try a simpler routine you can stick to until you can free up some time later? Wouldn't it be better to stick to a three step cleanse, tone and moisturise skincare routine than foregoing it altogether because you can't do a Korean one? Wouldn't it be better to do a quick 5 minute meditation in the morning than not at all because you can't commit to an hour? Don't do nothing just because you can't do something. Try streamlining your routine to just bare bones basics, and do more on days you have time.
JUST FLOW | Flow with your day and check in at regular intervals. Let the day unfold before you and look for opportunities to sneak in a little self care. Work quiet? Take the time to rub in some hand lotion. The kids went down to sleep early? Run yourself a hot bath instead of flying into the shower. Your client running late to their appointment? Maybe you can quickly sneak in a few squats and sit ups while you wait. Seek opportunities for self care rather than trying to plan a set routine.
PRIORITISE | Work out what is MOST important for you to do daily in order for you to feel good. Do you feel gunky without a good skincare regimen, or is working out more vital to your wellbeing? Are you doing something for "self care" because you've seen it on Pinterest, or is it truly food for your soul? Stick with what makes you feel good, prioritise it, and forget the rest.
Health and Fitness
WORKOUT INSURANCE POLICY | I set aside 5 tiny minutes right before bed to workout and stretch. That way, if my day gets too crazy to squish in a workout, I at least managed something. The added bonus is that it really helps me sleep. On waking, I do gentle yoga to wake up my body, then a set of 20 squats and push ups. It really wakes me up and gets me motivated to start the day. Plus, if I don't get onto my yoga mat later, at least I've toned my butt and stretched my muscles.
ON VITAMINS | Whilst vitamins should NEVER replace a healthy balanced diet, I take vitamins daily. This ensures my body is getting all the nutrients it needs for the day. It gives my immune system a little boost too. I don't take a multi, but I take a powerful vitamin C tablet, a high strength broad spectrum vitamin B tablet, magnesium, fish oil, probioticsand glucosamine daily. (Please check with your doctor to make sure these vitamins are okay for you first, especially if you have a pre-existing health condition or are/planning to be pregnant/breastfeeding).
DO THE WORKOUT YOU CAN WITH THE TIME YOU HAVE | Personally, I am subscribed to Blogilates. Cassey's energy is upbeat and motivating. Plus, the subscription to her monthly workout calendars is free. The workout plan is completely done for you – once again taking the guesswork and time out of planning a routine. All you need is Youtube and a yoga mat and you're good to go. Each day focuses on a different body part group and contains 3-5 videos. Each video is roughly between 3 and 15 minutes long. I just do as many videos each day as I have time for. If that's just one three minute video, fine. If I can fit in the whole day on the calendar, fantastic.
YOU DON'T HAVE TO WORK OUT IN THE MORNING | Sure, there is some benefit to working out in the morning and doing fasted cardio, half-truths mostly perpetuated by bro science, but the most important thing about exercise is that you do it. I love to work out in the morning because it's over and done with. However, there are times when I've been doing my Blogilates at 9 o'clock at night after dinner. Ideal? Not really, but that's when I have time.
The best time to workout is the time that it best suits you. This way it will be more sustainable and relaxing for you and you'll be more likely to stick to a routine and build momentum. If that's first thing in the morning, fantastic. If it's right before you go to bed, that's fine too. The only workout you'll regret is the one you didn't get around to.
Beauty Tips
KEEP IT SIMPLE | I love the idea of a 9 step Korean skincare system. In reality, I have about 3 minutes morning and evening to spend on my skin. So I keep it simple with a three step system. In the morning, I cleanse with a foaming cleanser, tone and moisturise with a lightweight moisturiser and slather my body with oil. In the evening I cleanse with a cream cleanser, moisturise and pop on a night cream and slather my body with lotion. On Thursday nights, when I have a bit more time, I'll add a quick facial scrub to the routine and eye lotion. On Sundays, I'll squeeze in a body scrub and a face mask.
MULTI TASK | I'll slather my hair in an oil masque treatment whilst I'm doing the dishes and prepping dinner; then fly into the shower and wash it out at night. Before I put on my gloves while washing dishes, I'll put on an ultra-hydrating hand lotion. If I want curly hair for an event the next day, I'll wash my hair, pop in some curling product, and braid my hair. The next day, my hair is mostly curly and I only have to use my Muk wand to quickly tidy up any stragglers.
CHOOSE A TANGLE FREE HAIRSTYLE | This serves two purposes. Number one, it's healthier for your hair, leading to less breakage because you're not pulling it with a brush all the time. Number two, you don't have to spend as much time doing your hair. My go-to faves are braids and messy buns. These styles can even be worn across two days. A tight braid on day one becomes a loose, romantic boho braid on day two; whilst a tight bun on day one becomes a messy bun on day two.
DIY | I do most of my beauty treatments myself because I often can't get time to get into a salon. I can do most of them sitting on front of the TV watching a movie with my husband on a Friday night. With a little practice and some Youtube tutorials you can perfect the art of becoming your own beautician.
Morning Routine
KEEP IT REAL | A morning routine for productivity simply isn't realistic (and defeats the purpose) if it takes you until midday to complete. Work out what you have time for in the morning and stick to that.
PRIORITISE SLEEP | To an extent. Sleeping in until you will be literally running around yelling at everything and racing out the door is NOT self care in any way. However: if you have been up all night for whatever reason, it is also NOT self care to get up at 5 am to start your morning routine. Make sure you're getting as much sleep as you can: a good night's rest is the ultimate self care.
NO SKIPPING BREAKFAST | But you don't need to be having a cooked breakfast or oatmeal with the lot, either. Combine fat, carbohydrates and protein for a balanced meal that will keep you full until lunch time. I usually have a handful of nuts, a protein bar or yoghurt and a banana. Or you could try a smoothie for a totally portable breakfast to go. Supermarkets sell fantastic smoothie mixes in their freezer section now, so you don't even need to stuff around with chopping fruit and veg. Just pour some smoothie mix into a blender, add your milk of choice or coconut water, some coconut oil or peanut butter for fat and some yoghurt for protein. Winning!
PRAY ON WAKING | When I first open my eyes, I spend the first 30 seconds in a simple prayer. I ask the Universe for guidance and express my gratitude for the day ahead. It sets the tone for my day, helps me to focus and connect with my spirituality and takes hardly any time to do.
MEDITATE IN 4 MINUTES | I love these guided meditations from Bexlife. They only take a couple of minutes to do, they are so beautiful and effective and I just love Bex's energy. Who says you need to spend an hour?
AFFIRMATIONS | Post-it notes with your favourite affirmations on your mirror work great! Repeat them as you're brushing your teeth or drinking your morning coffee. The trick is to say them with heart and passion, like you mean it!
WRITE YOUR GOALS/TO-DO LIST ON POST-ITS | Stick them up in order of priorities on your desktop. A friend taught me this once and it was a game changer. You can move them around and add to them as your priorities change. They're always in sight and in mind, and when you're done you just take off the Post-It.
Night Routine
PLAY RELAXING MUSIC | This takes no extra time to do, yet it is fantastic for soothing your mood. It gets you into a headspace for a restful night's sleep. Bonus points if you play it before going to bed as opposed to switching on the TV.
MANIFEST WHILE BRUSHING YOUR TEETH | I use the power of visualisation to set the tone for the next day while I'm brushing my teeth. I visualise myself waking up early and lady bossing all over the next day ahead. I see myself having time and energy to do everything on my to do list. This is so powerful and it works so well I don't even need to set an alarm clock anymore. I just visualise myself waking up early in the morning, at 6 am.
ADD ESSENTIAL OILS | like lavender and eucalyptus, to your hot evening shower. This helps to soothe you and get you ready for sleep. The steam will carry the scent of the oils, making it feel like a total spa experience.
WEAR PJS THAT FEEL LUXURIOUS AND LOOK CUTE | The more comfortable and sexy you feel, the more relaxed you feel, getting you in the mood to snuggle in bed. I recommend satin PJs or cute boxers and tee sets with some house shoes for summer. In winter, I wear my softest, fluffiest robe and cute PJs with some UGGS. (I am seriously so in love with my purple UGGS – I wear them every day all year round. Like walking on clouds. Do yourself a favour and get on the UGG train).
LIGHT A SCENTED CANDLE IN YOUR ROOM | and spritz your pillow with lavender spray about five minutes before you go to sleep. This will help to freshen the air, and lavender is a natural sleep aid. Don't forget to blow out the candle before you get into bed though!
MAGNESIUM OIL | Massage it onto your legs for a restful night's sleep. Magnesium is proven to help with sleep and it is best absorbed through the skin. I love this one.
Self care doesn't have to be time consuming. Whilst I would LOVE to spend three hours a day on self care, I don't have that kind of time. More importantly, a very integral part of the law of attraction is to live easefully. Ease is the most effective baseline state for vibrating on the frequency of your desires. This is because it is simple to maintain. If I tried to add all these things into my already packed day I would create the opposite of ease.
I spend an hour on my self care all up each day, give or take. It's an appointment with myself I cannot break. The rest of the world has my undivided attention for the rest of the time, but that hour for my self care each day is non-negotiable. With a little creativity and self compassion, you can still prioritise self care whilst juggling a busy schedule. This will help you to keep your cup filled so that you have more light to share with the world.
SHOP THE STORY


Note: This post contains affiliate links for your convenience. Any purchases made through these links will earn me a small commission at not a cent of extra cost to you. For more information please check out my Affiliate Disclosure and Privacy Policy.