My #1 Beauty Secret Under $10
I'm always on the lookout for beauty secrets to preserve my naturally youthful skin. Even though I've taken care of my skin from a young age, as I get into my mid-30s, skin care has become more important. But I feel like the older I get, the more products with lots of exotic ingredients I seem to "need" and the heftier the price tag for each one.
When I'm trying to live with less in a smaller space, I really need an all-rounder with a multitude of uses, containing natural ingredients, that doesn't cost a small fortune.
I was actually researching how to increase the melanin in my skin when I stumbled on this secret and let me tell you, it has changed the whole game for me. I absolutely LOVE it! It's my new beauty secret because I can use it for absolutely everything – and at under $7 for a 250 g tub, I can afford to!
Ladies, if you're not already familiar with it, allow me to introduce you to my favorite budget beauty secret of all time: emu cream!
Please note: I am a participant in affiliate programs, including Amazon.com. This page may include affiliate links that will take you to an external website. Any purchase you make after clicking on one of these links will earn me a small commission at not a cent of extra cost to you. Concerned? Need to know more? No problems. Head to my Privacy Policy and Affiliate Disclosure for more information.
What is emu cream?
The emu oil that goes into making emu cream is derived from emus, a giant flightless bird native to Australia. Emu oil is collected from the fat deposits beneath the skin of the bird.
This does mean that it is not a vegan product. However, the product I use (and most emu oil products) sources emu oil sustainably from emus farmed for their meat. This means that little to no part of the animal is wasted.
Personally, I like to steer clear of products with parabens and mineral oils.
When you're looking for emu cream, ensure it's sustainably farmed, cruelty free, and organic certified. I love this company's products and especially its emu oil for this reason. It's fantastic value for money, and 100% Australian owned. I do love it when I have an opportunity to buy local.
What makes emu cream so wonderful?
Emu oil contains powerful anti-inflammatory properties and because of the nature of the oil, it absorbs easily and efficiently into the skin, allowing it to easily penetrate the dermal layer and deliver antioxidants, anti-inflammatories, and other compounds added to the cream more efficiently.
Emu oil is high in polyunsaturated fatty acids, including omega-3, omega-6, and omega-9 fatty acids, vitamin A, and carotenoids, flavones, polyphenols, tocopherol, and phospholipids.
Most emu creams, particularly this one, are also fortified with vitamin E for added hydration and anti-oxidants. Vitamin E may help to reverse sun damage and protect skin from free radicals, making it in itself a powerful agent for youthful skin.
What are the uses and benefits of emu cream?
1: NIGHT CREAM | I will never use another product as a night cream again. Emu oil is non-comedogenic, so it doesn't clog my pores, and non-greasy, so it has all the benefits of a heavy night cream but absorbs quickly and easily, so I don't get that revolting "oil slick" feeling on my face after moisturising at night but I retain a dewy glow.
Using emu cream on my skin for the past few weeks has all but erased my crows feet and minimised the appearance of my frown lines. There's a reason for this. Emu oil enhances collagen production, helping the skin to remain plump and elastic. It also reverses signs of aging from oxidative stress due to its high antioxidant content.
Bonus Tip: I like to apply my emu cream with my face oil (I use Sukin Rosehip Face Oil) to give my face a massive hit of antioxidants and vitamins from the vitamin A and E of the emu cream and the vitamin C of rosehip.
2: BRIGHTEN AND FIRM UNDER EYES | If I'm rocking dark eye circles, or under eye puffiness, I like to apply a tiny amount of emu cream under the eye area. Not only do the anti-inflammatory properties of emu cream help with uneven skin tone and reducing puffiness, it also helps to thicken the skin over time, minimising the puffiness that can come from thinning skin in the under eye area.
Bonus Tip: Over time, plumping up the skin under the eye area can help with concealer crease!
3: SOOTHE MUSCLE ACHES AND PAINS | Because of its strong anti-inflammatory properties, I rub emu cream into my hands to help to soothe the effects of arthritis and inflammation from overuse. I did this intuitively, but studies have found that emu oil may be as effective as ibuprofen at decreasing swelling and minimizing inflammation, helping with carpal tunnel, arthritis, headache, and shin splints. I rub some on my tummy during my period to help with painful cramps.
Bonus Tip: Whilst emu oil has been shown to be effective for this purpose, the jury is still out as to whether less concentrated products like emu creams are effective. If you are purchasing emu products to benefit aches and pains, try topical application of pure emu oil.
4: RELIEF FROM ECZEMA | Studies have found emu oil to be effective in treating eczema and dermatitis and it has also been used to treat itchy scalp.
5: HAIR MASK | Nourishing and hydrating the scalp without clogging pores, emu oil may promote the growth of new hair follicles, allowing for better hair growth. It has also been shown to thicken hair. I like to use the cream as a masque for my hair once or twice a month, making sure to shampoo thoroughly afterwards.
6: HEAL CUTS, SCRAPES, AND SCARS | Indigenous Australians and Torres Strait Islanders have been using emu oil for centuries to treat wounds and burns. Later studies have shown that it may actually double the rate of wound healing. Whilst I wouldn't recommend it as a first aid product, it may certainly aid in wound and scrape healing over time by encouraging collagen synthesis and keratinisation, as well as reducing inflammation. For these same reasons, emu cream can also be used to help to heal scars and stretch marks.
7: ADDED WEATHER PROTECTION | Because it has a very similar lipid profile to human skin, emu cream can be used to improve barrier protection for the skin. Wear it underneath your favourite sunscreen, and slather it on to parts that are prone to windburn when going out on a cold or windy day to keep your skin hydrated and protected against the harsh elements.
8: BODY MOISTURISER AND SKIN FIRMING CREAM | I love to slather emu cream over my whole body after my morning shower day. It keeps my skin moisturised, glowing, soft, and protected all day. As I age and get fitter at once, emu cream keeps my skin tight and is firming up the parts of my skin that have become a little saggy as I increase my muscle tone, especially around my breasts, upper arms, and thighs.
9: REDUCING SUN SPOTS AND FRECKLES | Studies have shown that emu oil may reduce the appearance of sun spots and freckles. I have noticed my skin tone is far more even since I started using the cream.
10: MOSQUITO REPELLENT | Emu oil contains terpenes, which may help to repel bugs, making it an ideal companion to bug spray when you're outdoors. There has been a study in which a volunteer placed her hands in a container of mosquitoes (ewwwwwwwwww). One hand had been covered with emu cream, the other left untreated. Mosquitoes bit the untreated hand significantly more than the treated hand.
This is an isolated study, and there are a lot of other variables which could have influenced the outcome of that experiment, so use it as a backup for mosquito repellent rather than your only strategy (you can get my natural mosquito repellent solution here).
11: TAN BOOSTER | Some studies have shown that emu oil helps the skin to produce melanin, which may darken the skin by up to half a shade and help you to stay naturally protected against the sun (click here to read my tips for staying safe while enjoying the sun). Although I haven't noticed a huge difference in my skin colour, my naturally olive skin tone feels more even.
12: LIP MOISTURIZER | I love to apply a little emu oil on my lips after exfoliating them and before applying Vaseline to keep them plump, moisturised and protected from the drying effects of wind and weather.
13: MAKEUP REMOVER | I remember being a little girl watching mum take off her makeup with cold cream. She swore by it. She's in her 50s now and still has impossibly youthful skin.
I use emu cream in a similar way to cold cream. I slather a good thick layer all over my face and rub it in a circular motion over eye area until the makeup starts to dislodge. I then carefully remove with a washcloth for my face and a cotton pad for my eyes and under eye area (being careful never pull too harshly at the eye area as I remove, which can lead to fine lines).
When you're done, simply rinse with water and follow your skin care routine as normal.
14: FACE MASK | For a super hydrating face mask, I slather my face with a thick layer of emu cream in the bath and let it sit for 5 to 10 minutes while I'm hanging out catching up on Netflix. When I'm done, I use a washcloth to wipe off the mask, rinse, and follow my regular skincare routine.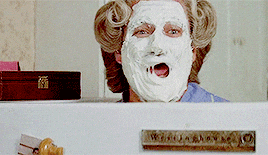 15: HEALTHIER, STRONGER NAILS AND CUTICLES | The vitamin E and anti-oxidant properties in emu cream make it a heavy duty moisturising hand cream that works overtime to also promote stronger, longer nails and repair dry, damaged cuticles.
16: NATURAL, DEWY CREME HIGHLIGHTER | Mix a generous pinch of your favourite uber-pigmented loose shimmer eyeshadow with about a teaspoon of emu cream and sweep it across your cheekbones, the tip of your nose, and cupids bow for a natural looking glow.
17: SHAVING CREAM | Because of its anti-inflammatory properties and natural oils, emu cream works brilliantly as a shaving cream to prevent post-shave irritation and dryness, and to quickly heal any nicks in the process.
18: CRACKED HEEL BALM | This is one of my favourite tricks. I struggle with cracked heels often, and this has been a game changer. I first slough off dead skin with a pumice stone after a long bath, then slather my feet with emu cream and put on thick socks for the night. In the morning when I wake up, my feet are baby smooth!
Surely nothing's a panacea, but I love the freedom to unsubscribe to the idea that I need 1,000 different expensive beauty products to take care of myself. Especially when just one inexpensive and natural product does the trick so beautifully. If you're curious and would like to try emu cream for yourself, this is the one I personally use, and I cannot recommend it highly enough. At under $7 for a 250 g jar (as compared to Kiehl's Ultra Facial Cream at $79 for 125 ml), what have you got to lose?