31 Ways to Save Yourself From a Bad Day
Even the most positive of us get mired in a bad day from time to time. It might be that it's just "one of those days" or it could be a day where the transitional shifts, huge upheaval, or difficult stage in your life that you are currently moving through has taken centre stage today.
Whatever the situation we've all been there and a bad day can leave us with a significant spiritual hangover the next day. If we don't take care of our vibration, that hangover can make your bad day bleed into a bad week. Particularly when you're dealing with something heavy, it's important to check in with yourself and show yourself a little (or a lot of) loving compassion, tenderness and self care, enabling you to present your freshest, most rejuvenated and highest energy self to the world tomorrow.
Here's how I restore my energy, raise my vibe and bring myself back to centre after a bad day so that I am able to recharge my batteries and get a good night's sleep, ready to start the day fresh tomorrow (a system reset, if you will).
Note: I am a participant in affiliate programs, including Amazon.com. This page may include affiliate links that will take you to an external website. Any purchase you make after clicking on one of these links will earn me a small commission at not a cent of extra cost to you. Concerned? Need to know more? No problems. Head to my Privacy Policy and Affiliate Disclosure for more information.
#1: CLEAR the calendar for the rest of the day and be unapologetically self centred. There are times to give to the world and there are times to pull back and check in. This is one of the latter times. A bad day can leave you feeling drained and you can't serve the world anymore once you're empty and have nothing to give. Think of pulling back now as enabling you to give more later. Switch off your phone, consider a social media blockout, and set aside the night to indulge yourself however you need.
#2 – MOVE: Movement medicine is particularly fantastic for pushing negative or blocked energy from a bad day through your body and replacing it with nourishing, fresh and cleansing energy. Choose whatever movement feels good to you: now is not the time to run if it makes your knees hurt or to do a weights routine if you're feeling weak and dizzy. Personally, nothing cures my ills like a Yoga With Adriene video – she has a yoga practice for almost every situation and her calming voice, offbeat humour and the poetic twist to her instructions are amazing therapy when I'm having a bad day, plus I find yoga connects me to my heart and my breath and gets me out of my head like nothing else. If yoga's not your thing, or you don't feel like doing anything structured, sometimes even just putting on your favourite music and dancing around your living room is enough to flush your skin, make you sweat and connect you to your breath.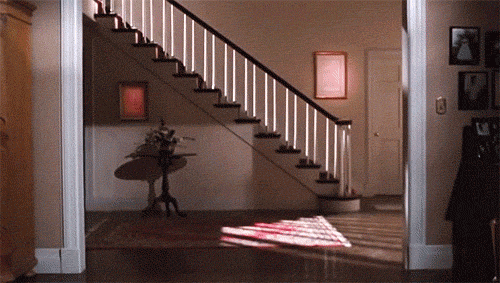 #3 – BREATHE: Take 5 minutes to put on your favourite relaxing music and focus on taking deep breaths in and out. This will help you to relax, get out of your own head and bring yourself back to centre. Don't try to control your breath or your thoughts at first, just notice and observe it and meet it where it's at, focusing on it and eventually breathing deeper. When thoughts come up – and they will – let them come and go and observe them peacefully without judgement, needing to label them or fighting with them. Just thank them for their input and visualise them drifting past you. If you are a seasoned meditator then no time to waste – get on your meditation pillow, girl! Focusing on our breath brings us back to our essence. It clears our head and provides an instant system reset.
#4 – INDULGE: Nothing makes me feel good faster than a good bath, whether I've had a bad day, an injury or am getting over an illness. Unfortunately, I don't have a bathtub in my house so I make my shower a haven: I light some candles, put on some chill music, bring in some plants, burn some lavender and eucalyptus oil and zen out. Once I'm in the shower, I visualise the running water literally washing the "ick" away. I might give myself a facial, do a hair treatment, or go over my body with a delicious body scrub. Then I'll get out and slather my body with a thick, yummy smelling lotion, spritz on my favourite perfume, put a face mask on and treat myself to a little foot massage, pedicure or mani. Bliss in your own bathroom!
#5 – WRITE: Journal it out! I recommend keeping three journals (I'm a total journal nerd) – one for gratitude, one for recording your happy thoughts and happy moments and one just for bad days - a safe place to vent and free write what's bothering you. You could also type it out if you feel like you can't get it out fast enough using pen and paper. Vent to your journal, write until you have nothing more to say. Don't worry about censoring it, judging it, it being neat or making sense – you're the only one who will read it. Now go back over it and ask yourself:
What am I feeling write now? What is it within me that is causing me to feel this way? How am I choosing to make [what happened] mean that [how you feel]? How else COULD I feel about the situation?

What CAN I be responsible for?

What have I learned today? What could the lesson be if I wanted there to be one?

If the other person was me, how would I want to be treated in this moment?
End your journaling session by making a gratitude list of all the things you're thankful for, even if you have to start basic ("I'm grateful there's food in my fridge" or "I'm grateful I have access to clean running water") and work your way up.
#6 – HIBERNATE by building yourself the most amazing pillow fort of all time and hiding in there with your favourite book, your favourite music turned all the way up, a cuppa, a glass of wine, some popcorn, some chocolate, a cheese platter, a green smoothie or the hell with it, all of the above. Ahhhh... what bad day?
#7 – HAPPY SNAPS: Funny faces are my favourite thing. I cannot resist cracking up hysterically at them no matter what mood I'm in. Take some ridiculous Snapchat selfies. Send them to your bestie and have a silly selfie face-off.
#8 – GET NEAR A NATURAL WATER SOURCE: The negative ions in the water will restore your energy and relax you – bonus points if you can get to a beach and listen to the waves crash.
#9 – STARGAZE: Look up at the night sky and count the stars. There is infinite beauty and wonder in contemplating the cosmos and the exquisite and glorious fact that you are impossible and yet here you stand a part of this endless, vast and miraculous Universe, breathing the cool night air and basking in the moon and starlight.
#10 – DRINK GREEN TEA: To me green tea is love in a mug. I just can't help but feel happy when I drink it, even during or after a bad day. Brew a big batch, pour it into a super cute teapot and drink from your favourite mug.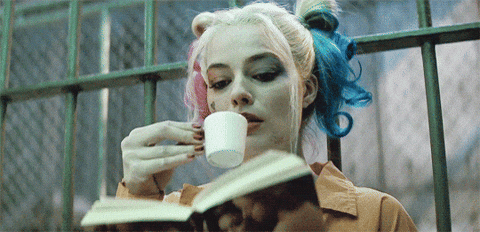 #11 – EXPLORE somewhere you've never been before. Visit that new, quirky cafe you've always been meaning to try, take yourself out to dinner to a fancy restaurant and treat yourself to the most indulgent things on the menu or take yourself on a solo date to the movies.
#12 – WATCH random things on Youtube. Hilarious commercials, cute animal fails, or inspiring videos from thought leaders like Marie Forleo, Gabby Bernstein, or Tony Robbins are uplifting and can set you back on track after a bad day has stolen your smile.
#13 – SMELL FLOWERS: A thing of beauty is a joy forever. Go out and explore your garden – if you don't have one, visit the park in your local town. Absorb the bright colours, the scents, the shapes and textures of each one. Pick a few (only from your own garden though) and pop them in a vase in your home so that whenever you walk past them you smile.
#14 – READ an uplifting spiritual or self development book. My faves are Radical Self Love by Gala Darling, The Universe Has Your Back by Gabrielle Bernstein or The Subtle Art of Not Giving a F*ck by Mark Manson. Alternatively, you can relish in the comfort of childhood and read one of the classics: Alexander and the Terrible, Horrible, No Good, Very Bad Day by Judith Viorst. It's a classic! When I was little and I had One of Those Days, I would read it and it always made me smile … and it still does!
#15 – PLAN your next overseas holiday, big party, or what your dream home will look like on Pinterest. Get excited and daydream about something positive that you're looking forward to in the future.
#16 – BAKE cookies, brownies or cupcakes. I don't know about you but I find it very difficult to be down in the dumps when I can smell cookies baking and even more difficult to be down in the dumps when I'm eating cookies.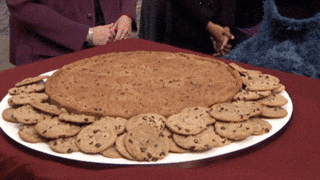 #17 – LAUGH at your favourite funny movie or …
#18 – REGRESS back to childhood by putting on your favourite Disney movie – either way, watching something that makes you laugh or feel good is an instant vibe raiser and it gets you out of your head too.
#19 – WEAR your comfiest clothes, something that makes you feel good (and also a little sexy) – even if that's just your favourite pair of undies – and your favourite crystal.
#20 – WRITE LOVE LETTERS to someone special in your life – your husband, your lover, your best friend, your mama, your sister, your favourite place, your dog, pizza... it doesn't matter. Tell them all the reasons you love them, what they mean to you, the warm fuzzy feelings you feel around them and what you're grateful for. Sprinkle them with glitter, spritz them with your signature scent and seal them with a kiss. Send them or don't. This takes you into appreciation frame, instantly raising your vibration.
#21 – GET SOME SUNSHINE: If the sun hasn't gone down yet, spend some time in the sunshine. The warm sun on your skin provides mood boosting vitamin D. Bonus points if you walk barefoot in the grass. Getting your bare feet onto the earth helps to ground you, connecting you to Mama Earth.
#22 – DECLUTTER: This is a little Jedi mind trick of mine that works wonders. They say a cluttered house is a sign of a cluttered mind. Set a timer for 5 minutes and declutter, clean and organise a little space in your home. It brings a sense of order and accomplishment to your day and lifts your energy, plus it enhances the energy of your home, allowing positive energy to flow in and through the home easily and trapped negative energy to move on out.
#23 – ASK your angels, the Universe, God for clarity, to give you peace and comfort, or to give you guidance if you're working through a particularly challenging time. Pray for inner peace and to be guided on the way forward, or to be guided to release and forgive today and move forward tomorrow with peace and promise.
#25 – SING your favourite, happiest song really, really loudly and obnoxiously. I like to do this in the shower or in my car, putting on a killer concert for myself. Keep a Spotify playlist for just such an occasion, calling it something like "Happy Songs" or "Feel Good Songs".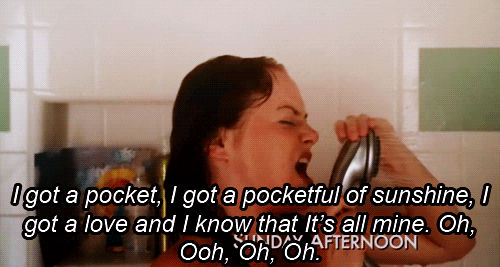 #26 – ANIMAL THERAPY: Cuddle your furbaby. If you don't have one, go to a pet shop or animal shelter and schnuggle the kitties, or look up funny and cute animal videos or photos.
#27 – CALL SOMEONE WHO CAN REMIND YOU HOW MAGNIFICENT YOU ARE: I'm talking the leader of your fan club, the person who's always in your corner. Even if you don't want to talk about it, ask them for a little pep talk or a funny, positive story from their day to lift your spirits.
#28 – COLOUR IN: Grab an adult colouring in book and some pretty pencils – or print some freebies from the web and colour in. It's a form of active meditation, taking you out of your space and zoning out in your task.
#29 – CREATE something beautiful. Me, I like to paint galaxies when I need a little zen. I also enjoy scrapbooking, crocheting or doodling in my law of attraction journal.
#30 – ROAR lion, roar. Scream into a pillow, or practice lion's breath to embrace the fierce fire of your emotion and express and lean into your frustration in a way that is non-harmful.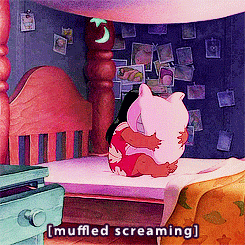 #31 – WRITE IT OFF: If all else fails, put on your comfiest jammies, crawl into bed beneath your fluffiest blanket and softest pillows, put on some chill night music and remember something my Mama always said to me: This too shall pass. Tomorrow is another day and every morning is an opportunity to start fresh. She was never wrong, not once. Even after the worst days of my life, in the morning I always had fresh perspective. If nothing else you do can reset your vibration, sleep is like that system reset to wake up tomorrow with a neutral vibration from which to build. So write today off. It was a bad day but it doesn't mean tomorrow has to be. You got through today, you did the best you could with the resources you had, you made it through and now it's time to relax and get some sleep. Tomorrow is a new day of potential, promise and hope.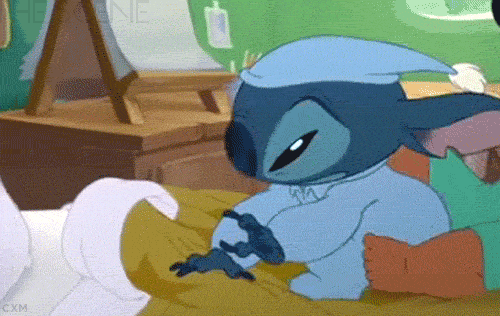 If you're reading this because you're currently trying to rescue yourself from a shitty day, I hope at least one thing in this list was able to help you. Sending you love, light and prayers wherever you are that tomorrow will be a better day.
I would love to hear from you. Did this list help? What are your sure fire ways to lift your vibe after a difficult day? Let's make this list even bigger and lift each other higher.
SHOP THE STORY…
SOME FOR R'ON
Pin this article so you can easily refer back to these tools for dealing with a bad day and lifting your vibe in no time, and feel free to share with a friend using the buttons below.